About Us
Contact Us
Add: DongHuan Crossing, DingLong Road,QuYang City, Hebei Province, China

Tel:+0086 592-6080630

Skype:wonderfulstone123

Whatsapp:
+0086 134 5926 9639

Email:
fireplaces28@wonderfulstonecraft.com

Email:
wonderfulstone99@wonderfulstonecraft.com

Web:
www.wonderfulstonecraft.com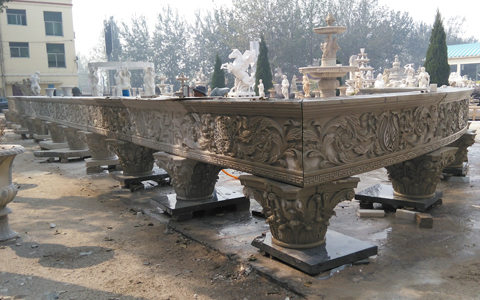 At our workshop, you can see our master carvers creating stone crafts very carefully.
The stone blocks need to be cut by big saw first, and then most complicated parts are carved by hand. For plain and simple stone pieces, we use machine to cut them to make them straight. But machines can only do some simple and easy works, if all products are made by machine, everything will be the same, but nothing is very beautiful and special. Humans can make up this disadvantage of machine because humans have ideology and imagination, we can make everything very beautiful and fancy as we imagine, the products with humans' imagination will become very lifelike, which we call ARTWORK.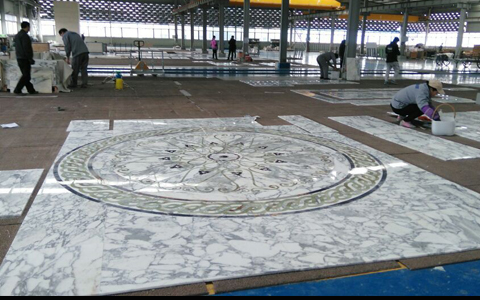 Each carver at our workshop is very good artist, they make very hard and dead stone life and beauty, all stones carved by our master carvers are very charming and lifelike, even you might miss them in your dream or a long time later after you see them. When you see them, you may say "oh, really very wonderful!", which is our goal to do this job.
We show some pictures of our workshop, please check them, then you know how we make hard and dead stone into artworks.
About us
Contact us
Add: DongHuan Crossing, DingLong Road,Qu
Yang City, Hebei Province, China
tel:+0086 592-6080630
Skype:wonderfulstone123
Whatsapp:+0086 134 5926 9639
Email:fireplace99@163.com
Email:fireplaces28@wonderfulstonecraft.com
Copyright © 2016 Wonderful Stone Ltd. 旺德福石材. All Rights Reserved. 闽ICP备14009785号 Designed by Wanhu